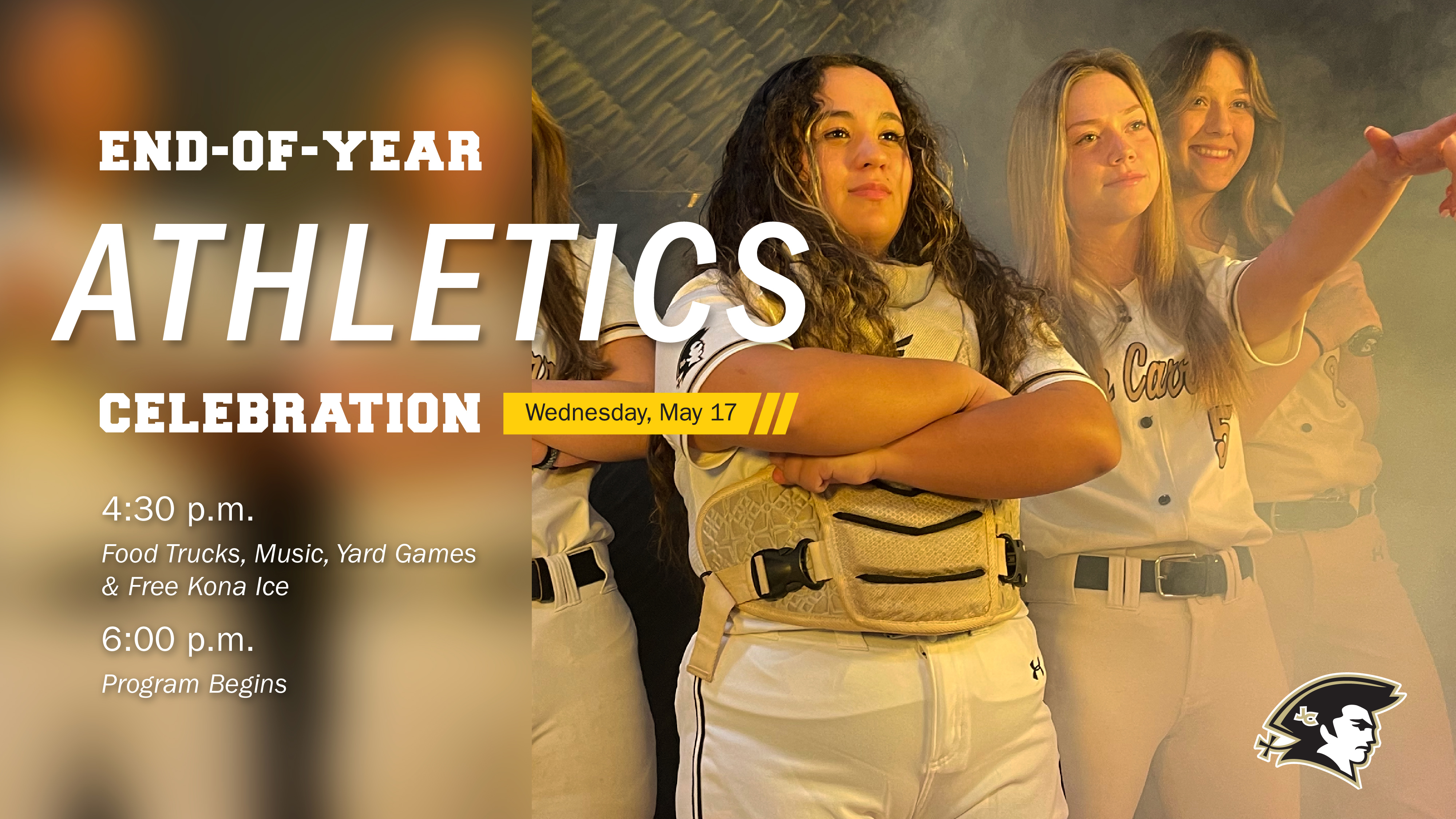 Thanks for Coming to the 2022–2023 End-of-Year Athletics Celebration!

Although Spring Athletics are still underway, it's been an outstanding year for John Carroll teams across all seasons. We made successful playoff runs, broke personal and school records, earned selections on All-Conference, All-County, All-State and even All-American teams, topped rankings, and brought home multiple Conference titles! 
 
View the program, featuring all Varsity & JV team photos, below.
 
Download Event Photos
View Highlights by Season
Fall Sports                     Winter Sports               Spring Sports
A Message From Melanie Newman to Patriot Student-Athletes
As John Carroll concludes its year-long celebration of the 50th anniversary of the milestone Title IX legislation, we asked Melanie Newman, a trailblazer in sports broadcasting, to share a few words with our Patriot student-athletes. (Please note she does not mention the Girls Golf or Girls Track & Field championships, as they took place after the filming of this video.)
Melanie Newman is the first female play-by-play announcer in Baltimore Orioles franchise history and was one of only four women in an MLB broadcast booth league-wide when first hired in 2020. Additionally, she called play-by-play for the first all-female MLB national broadcast on any outlet and, for ESPN, their first all-female booth in MLB, NBA or NFL.
Before landing her role with the Orioles, Newman earned her way up to "the majors" through jobs in minor league baseball as play-by-play broadcaster for the Boston Red Sox A+ affiliate in Salem, the Texas Rangers AA affiliate in Frisco, and for the Mobile BayBears (formerly Arizona's AA). She has also served as a Media Communications Coordinator for the Arizona Fall League and Major League Baseball Data Operations.
Today, Newman currently serves multiple roles for the Baltimore Orioles broadcasts, including radio and television play-by-play as well as hosting and reporting for MASN. She also works for MLB Network as a studio host, play-by-play announcer and reporter, and has called MLB play-by-play for ESPN, the BBC, and AppleTV's Friday Night Baseball.