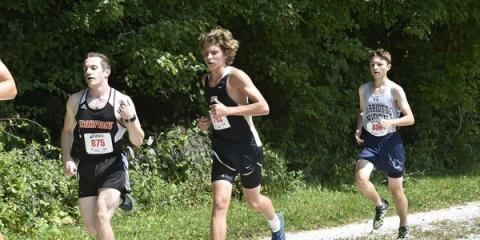 The 2018 edition of the Boys Cross Country team returns most of the varsity from last year (see top runners below). Varsity and Junior Varsity both went undefeated in league competition in the 2017 season. With that in mind, they have their sights set on repeating as the MIAA B conference champions. They also have a nice group of freshman runners, who they are counting on, for future success.
Names of top runners.
Alexander Kirkland Sr.
Bryan Stancliff Sr.
Connor Ferrera Sr.
Jack Plumer Sr.
Jake Gottschalk Sr.
Cam Mezzatesta Jr.
Michael Chipi Jr.
Elie Fraiji So.