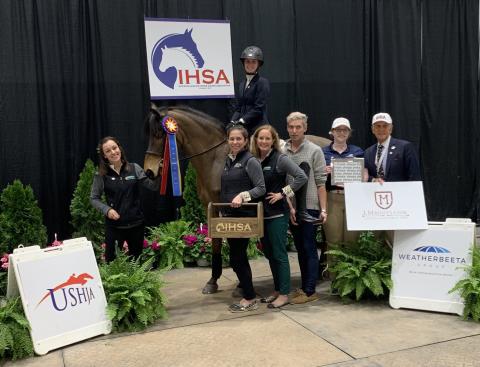 Congratulations to Haley Ferguson '18 for becoming the IHSA NATIONAL CHAMPION in the Walk, Trot, Canter Team Division in Syracuse, NY on May 3, 2019. 
Haley is a Freshman at Delaware Valley University in Doylestown, PA. where she is double majoring in Small Animal Science, Pre-Vet and Equine Management. Haley is a member of the DelVal Equestrian Team and was chosen by her coaches to compete in her division. The top 16 college equestrian teams from across the nation participated in the three day competition, where Haley won her Class. 
While at John Carroll, Haley was a member of the Equestrian Team for all four years.