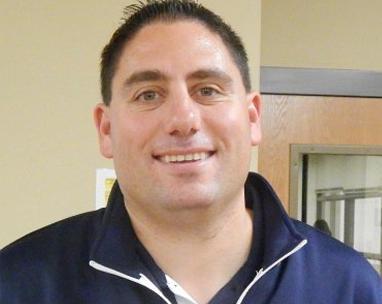 The John Carroll School Names Seth Goldberg New Director of Athletics
Goldberg will also take over as the coach of the 2017-2018 MIAA A conference champion 
John Carroll boys basketball team.
Bel Air, MD (June 8, 2018)—The John Carroll School is pleased to announce the appointment of Seth Goldberg as director of athletics for the Catholic, coeducational high school located in Harford County. Goldberg will also take over as coach of the 2017-2018 MIAA A conference champion John Carroll boys basketball team for the 2018-2019 school year. Goldberg will assume his new position effective July 1.
Goldberg brings 18 years of experience in teaching, coaching and running camps and tournaments to John Carroll. Since 2006, he has been head basketball coach at St. Paul's School for Boys, where he has sustained a high level of success, reaching postseason play for 11 consecutive years and winning more conference regular season games in that time frame than any other team in the league. In that same time period, Goldberg has also held the role of physical education teacher and coach of the middle school baseball, soccer and football teams at St. Paul's. Previously, Goldberg held assistant coach positions with McDaniel College, Cardinal Gibbons High School and Bishop O'Connell High School in Arlington, VA.
In addition to his work at these schools, Goldberg is experienced at running tournaments, camps and leagues throughout the mid-Atlantic region. He is active in the community as a regular supporter of Special Olympics and as co-founder of Morgan Mentors, a mentoring program for more than 200 kids in Baltimore City run by Morgan University students.
In his new position, Goldberg will bring his passion for developing young athletes by teaching life lessons to John Carroll, working with the school's 28 teams to achieve success both in the sports arena and in life. He says, "My philosophy is what works in athletics will work in life. My goal is that every person who is part of our athletic program will have a more successful and fulfilling life because of his or her experience at John Carroll."
John Carroll President Steve DiBiagio says, "As important as Seth's winning record is the fact that 100% of his players have gone on to attend college. His focus on academics and character development aligns perfectly with our values at John Carroll, and we look forward to him making a positive impact on all of our student-athletes."
A native of New Jersey, Goldberg holds a bachelor's degree in physical education from Ithaca College in Ithaca, New York. He currently resides in Stewartstown, PA with his wife and two children.