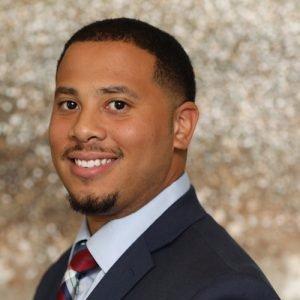 John Carroll is pleased to announce Tyrell Howard-Franklin will join the 2019-20 coaching staff as the school's new Head Coach for Girls Basketball. Coach Howard-Franklin comes to us from Stevenson University, where he has been the Assistant Womens Basketball Coach for the last five years. During his time as Assistant Coach at Stevenson, the school successfully reached six consecutive post season tournaments, earning a spot in the ECAC National Quarter and Semi Finals in 2018 and 2017, winning the ECAC South Tournament in 2016 and leading the MAC regular season as champions in 2015. 
Additionally, Coach Howard-Franklin spent three years as a graduate assistant to the SU Womens Basketball team, organizing skill development sessions and managing the program's budget, and for the last 5 years, acted as Head Coach for the AAU Maryland Belles 2020 team. Outside of coaching basketball, Coach Howard-Franklin also worked as a Systems and Technology Manager, implementing IT strategies, policies, and procedures for businesses. 
Please join us in welcoming Coach Howard-Franklin to the JC family!