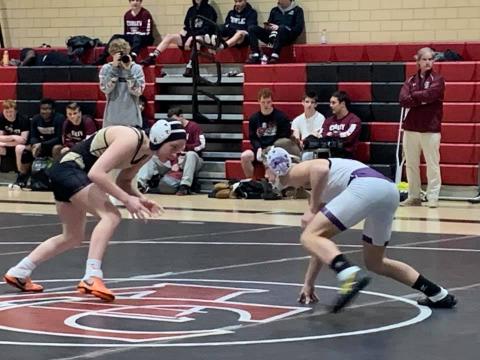 The John Carroll Wrestling Program sent 5 wrestlers to the 85th National Preps Tournament held at Lehigh University. In the Boys division, Cole Jones at 132 lbs., Matt Mitrega at 138 lbs., and CJ Polesovsky at 170 lbs. In the Girls division, Julianne Moccia at 105 lbs. and Gia Checo Roques at 121 lbs.
With 3 competitors in the Boys Division John Carroll finished 30th of 118 teams. CJ Polesovsky suffered a Knee injury and had to medically default but was still able to earn All American Honors finishing in 8th place.
In the first National Preps Girls Division Tournament, Julianne Moccia pinned her way to the Championship at 105 lbs. only wrestling only 81 seconds for the entire tournament, while Gia Checo Roques at 121 lbs. finished 3rd, both earning All American Honors. As a team the girls finished 2nd out of 22 teams.