Upcoming Schedule
There is currently no schedule available.
Coaching Staff
Assistant Director of Athletics; Varsity Boys Lacrosse Head Coach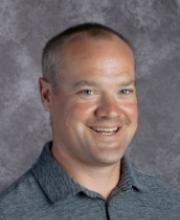 BIO
This season marks Coach King's fifth year as head coach of JC Varsity Boys Lacrosse program. Under his leadership, in 2017 the Patriots won their third consecutive MIAA "B" Championship and moved to the "A" conference in 2018. From 2009-2014, Coach King coached at Hereford High School where in his first season Hereford won the Baltimore County championship, the first in the school's history. While at Hereford, he coached in six straight state championships with his teams winning six county championships, six regional championships and five consecutive state championships. Before Hereford, Coach King coached two seasons as an assistant to Jim "Doc" Lamb at Edgewood High School. Coach King was recognized as coach of the year by National Federation of High Schools & Varsity Sports Network (2011), US Lacrosse and Maryland State Coaches Association (2012) and Baltimore Sun (2013).
He was selected to coach the Baltimore Under Armour Underclass team as well as the Brine, Adidas & National Lacrosse Classic teams. He was also on the support staff for the U19 US national team that won the world championship in the 2012 world games in Finland. Coach King started playing through Bel Air Rec and in high school was named all county multiple times, selected to play in the Maryland Senior All Star game and represented Harford County in the national North/South game. Coach King went on to play at Washington College, competing in three National Championship games, and was a member of the 1998 National Championship team. He has a career record of 160-29 over nine years.