Upcoming Schedule
There is currently no schedule available.
Game Results
@ Calvert Hall/MIAA Semis

Final
Coaching Staff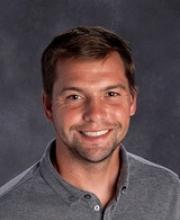 BIO
Coach Fendryk is in his 12th season as the head coach of the John Carroll Boys Soccer program. Prior to taking over for the Patriots, Coach Fendryk served 5 years as an assistant coach for the nationally ranked CCBC Essex Men's Soccer program, which included two appearances in the NJCAA National Quarterfinals. Outside of John Carroll, Coach Fendryk has served in numerous roles coaching club soccer throughout the Baltimore area. His coaching assignments have ranged from the youngest ages focusing on player development through the highest level of youth soccer available in the United States. He currently is the Director of Coaching for Pipeline Soccer Club's North division which has 26 boys and girls teams based in the Harford County area.
Head JV Boys Soccer Coach
Varsity Roster
Rosensteel, Benjamin #2
12
Supan, Christopher #21
10
JV Roster
Hudson, William Jack #10
9